Best format for SteelyDan...
---
I have virtually everything by "The Dan" including solo stuff on LP, CD or SACD. Hoping to find recordings that improve sonics over the pre-Aja CDs; in particular, "Pretzel Logic" "Katy Lied" & "The Royal Scam". Are the "re-masters" the way to go? Have these 3 even been re-mastered?

As an editorial comment, I don't understand why these guys don't have everything re-issued in some kind of hi-res format. If you know otherwise - please advise!
(fwiw - I'm running an upgraded Denon 2910 "universal" player). Thanks in advance for your advice. Ciao.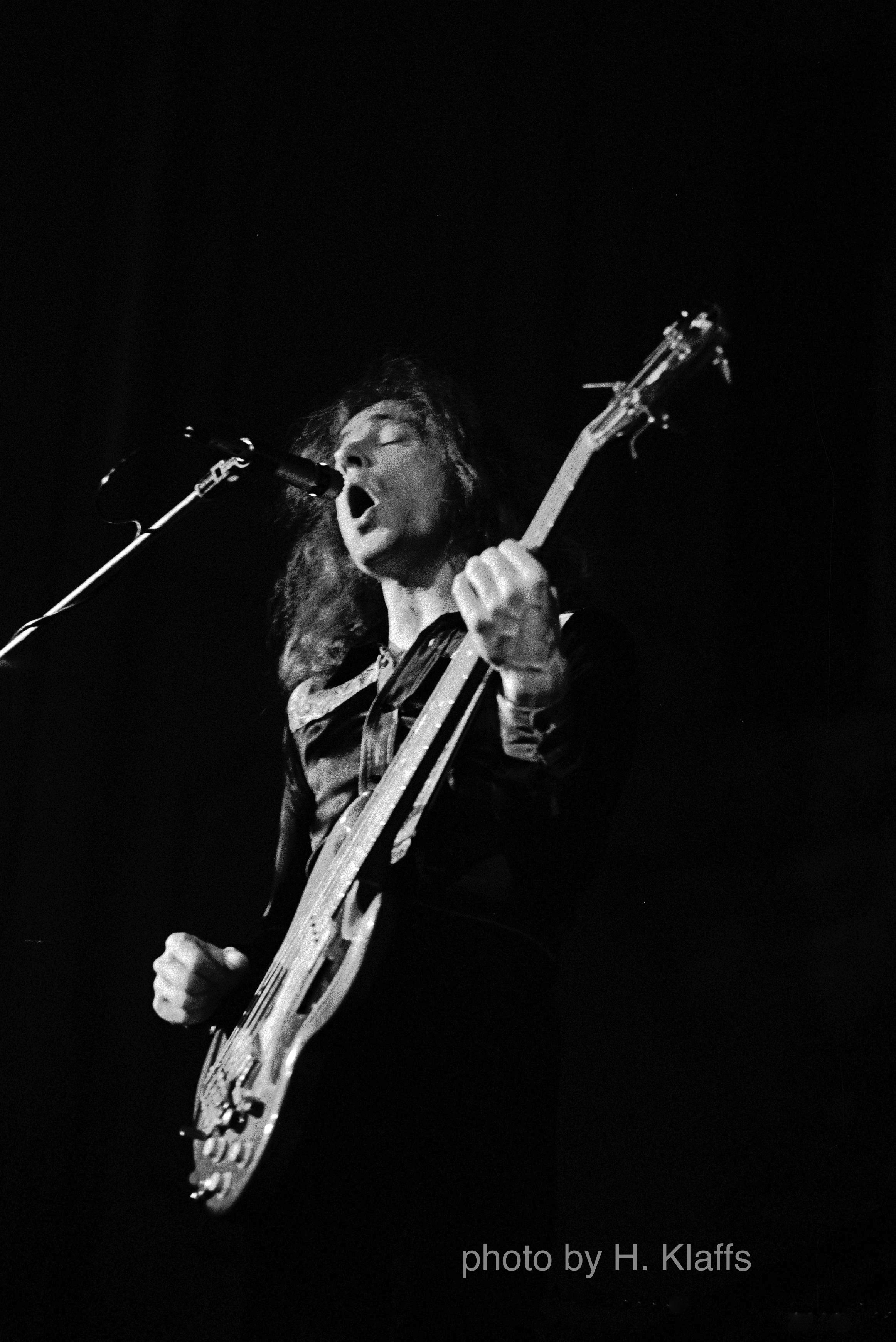 They did remaster all of the early Steely Dan CDs. I just got done replacing all of my original CDs with the remasters. I must say, they do sound better than the originals.

I have the SHM versions of Aja and Gaucho. They are a little better sounding, but IMHO, not worth the current asking prices. I bought mine a few years ago and only paid about half what they are going for now.
Thanks for the (mostly) helpful advice. Bill - I have SD on old vinyl...will have to pull them out. Not sure if they are original or re-issues. Ric - don't have "You Gotta Walk It...". Never heard of it but just googled and see it is the first work credited to Fagen/Becker. I will check it out further. Schubert - don't get your no doubt pithy response. "Trash Can"? - dissing the Dan or my CDP?

Thanks again.
Ric - That seems like a pretty obscure release for 8 track. Wonder how many of those got sold. Thanks for the tip.

Hey Bill - where does MCA fall in the history of SD vinyl releases? 2nd gen crap re-issues? My "Royal Scam" is ABC 1976. "Gaucho" (also have it on SACD) is a yellow or beige center label "Mftd. in the Phillipines" by Home Industries under license to MCA" Jacket says, "1980". "Katy Lied" and "Aja" are sky blue MCA center labels with a rainbow. 1975 & 1977, respectively on the jackets. Thanks in advance if you care to reply.


The first 3 albums were released on black label ABC. These are excellent recordings and worth seeking.

Beginning with Katy Lied, ABC went to a yellow label and if you are able to find early pressings, these are excellent as well.

"Gaucho" first pressing is on the sky blue MCA label. An original pressing may sonically be the very best Dan recording; rivaled only by black label "Can't Buy A Thrill" and first pressing "Aja".

The MOFI "Katy Lied" sucks. Pardon my French.

All of course, IMO
I think I read somewhere that Katy Lied was messed up by a faulty dbx noise compressor in the studio. I got the impression that even the master tapes aren't up to snuff because of this incident, but they didn't have the heart to re-record it.
So you may not be able to find a decent Katy Lied.
That said, I don't think the CD sounds too bad.
I've also noticed that the Countdown to Ecstasy CD is pretty good.
And Roundmoundofsound is right about the Gaucho DVD-A. That's easily the best recording I own.
I have used LPs of Pretzel Logic and Can't Buy a Thrill. They're not very good, but they may be pretty worn. Maybe if you can find the original pressing, in good condition, you'd be better off.
Stampers, stampers, get your hot stampers now!!
Hot Stamper- $179

Hotter Stamper- $209

Hottest Stamper- $299

Be one of the first 1000 callers and get a set of Ginsu knives, a Popeil Pocket Fisherman, and a year's supply of OxyClean with every Hot(ter) (test) Stamper.

Orders limited to 10 per person or until we stop laughing at you.

We enjoy giving you the business.
Ooops sorry, thanks for your business.
Freudian slip.
The Platinum Plus reissues on their US label have a pure analogue sound. They were the label response to Mobile Fidelity. They came out in the late 1970s and 1980s. I prefer them to everything else I have heard. Nice quiet vinyl using the original tapes. Hard to find but worthy of the investment. They did a nice job pressing these in small batches.
MFSL version of Katy Lied sounds pretty darn good even with the master recording issue of dbx versus dolby. Very expensive to get a copy on fleabay. I think I paid near $150.00 for a NM copy last month. I was also in an auction for a SS copy and it went for over $500.00. This MFSL LP is one of the 3 rareest since licensing lissues came up and the entire inventory that was not shipped was pulled from the market, hence the low number of this LP out on the street. I recently found a 1/2 speed master of Gaucho (MCA 6102 1980). It sounds the best of all versions I have heard
okay, so after the orig abc recordings, where does one hear the best Steely Dan on vinyl, or Donald Fagen, for that matter?

What about that greatest hit twofer? Boy, I sure played mine to death. How great is Cisco AJA at its price-point, for example?

How terrif or not is the Fagen trilogy on dvd/cd? Or Morph on vinyl (gawd, "The H Gang" is one of his best tunes ever, I think; up there with "Babylon Sisters" and "Home at Last," if you ask me.)