Audiophile license plates
---
In the 1980's California allowed auto owners to purchase personalized license plates. I think I'm about ready for one now.

Do any of you have an audiophile themed plate on your auto?

I was thinking of using HIFIMAN , TURNTBL, TUBEPRE, PREAMP, REEL2RL, MONOBLC or something of the sort.

Please post your suggestions for my new plate. You are allowed only 7 spaces on the plate for your name...including any blank spaces.

thanks.....mitch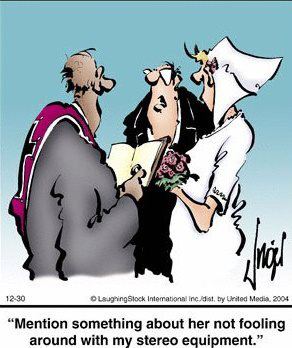 I like to keep a low profile, and refuse to get a "vanity plate" for the following reasons:

1) You don't need to advertise to potential thieves
2) I like to "play" with with a modified car, and it's a lot easier for someone to remember & report a personalized plate, rather than a bunch of random numbers and letters.

Fly under the radar, and make ID more difficult in ticket happy [i.e.: revenue enhancement] states, which is now EVERY state in America!
I sugest ONGAKU - this way only true audiophiles will know what it means. AFAIK Ongaku means music in Japanese.
The other option would be LPLOVER.
PS. I got a NO NAME vanity plates :-)
LINK TO A PIC
Mitch4t, I'm talking about people breaking into your car!
Relating to your other comment,
"my place is the last place a thief would like to come to if they know what's good for them"
gun owners shouldn't put any NRA, or other pro-gun signs or stickers on your car or house. Guns, electronics, and jewelry are the most desirable items for burglars, the majority of whom are trying to support an expensive drug habit.
If thieves can't see it, or don't know that you have it, they'll look elsewhere.
Okay, Ladies and gentlemen: Time for a riddle, as long as we are talking about license plates. (And no, it has nothing to do with Audiophile terms, but it is a fun riddle.)

A very popular 1980's VW car has a license plate which reads: "ML8 ML8"

Okay, now here is the rather easy question:

What color is the car?

:-)
As a total aside, my wife drives a car with the plates '2BA49R'

The car was recently stolen, but we got it back. It turns out that the young policeman spotted the car and, being a fanatic 49er fan, he pulled up along side to check out the "Three chicks driving the car with the great plates..."

The woman in the back seat had seen him approaching and she tried to slide down, assuming a low profile. The cop recognized her as a 'person of interest' in another matter and he then 'ran' the plates...the car was 'hot' and he got the credit for being 'on the ball' when...all he was really doing was checking out the "cute chicks in the red car with the great plates..."
I could have sworn there was a newer thread similar to this but I couldn't find it when I was search the archives.

I saw an old article in SonicFlare talking about Kevin Deal and his Tube Funhouse and saw this license plate mentioned in the article.

"MY TBE IS LNGR THN YR TBE"

Good for euro type plates but no can do for US plates.