Audio Magic's Eclipse
---
I'm certainly not going to convince any of you audiophools (nor am I trying ) to try an Audio Magic Power Conditioner if you've, haven't already. I have gone the way of the Stealth to the Matrix, and now, the Eclipse. The Eclipse, though pricey, does it all, and does it VERY BIG! Uses 2 power cords to isolate digital from analog. The unit itself (compared to the Stealth and Matrix--cheap looking, I know) has undergone a major cosmetic overhaul. You can get the whole nine from the Audio Magic website. This is not an entry level power conditioner. If you're not happy with your power conditioner, I very strongly suggest you give this baby a listen. (acutually, if you're not happy with your power conditioner, you don't have to go with the Eclipse. The Stealth will most likely do it for you, hands down.) I thought my Matrix was it, but the Eclipse's soundstage is so wide and deep that I still freak, when I hear how deep some instruments go behind the speakers. You've heard all the adjective stereo lingo before in these power conditioner reviews and such. I love this hobby; and while my ears may not be the best

I'm very secure about what I hear or don't hear. This baby delivers big. Expensive? Yep. And with good power cords, you're talking some serious $$. Worth it? To me, a big yes. For Audio Magic Matrix and Stealth owners the move to the Eclipse will by like going from a BMW 525 to the BMW 540i. Sorry for the corny comparison. Couldn't resist. peace, warren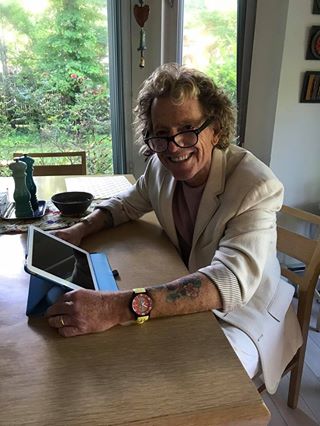 Yes Warren, they were studio masters, I lost PRaT and depth & detail by swopping to them, although gained that mid range warmth and slighly more fullness. To much loss and not enough gain for moi.
But Audio is so personal, one mans meat is anothers posion.
Do you isolate you Eclispe from external vibration? Alfatone
Hi Warren & thanks,
I've sampled Harmonic stuff, just doesn't do it for me, they are good without question, however I required something a little different.
The Eclipse is continuing to improve, and the depth of soundstage is just nuts!!, the leading edge attack is superb, but yet maintaining its trailing edge with complete integratity and total musical intergration.
If any of you guys run digital amps?, just running them off the high level digital outputs gives another level of grin factor. cheers Alfatone
Warren- First this is the music forum, wouldn't this subject be better suited for Tech Talk forum?

"The Eclipse, though pricey, does it all, and does it VERY BIG! Uses 2 power cords to isolate digital from analog."

Does this mean it has two magic gem stones instead of one
hot glued to the bottom of the box?

I suggest anyone with over $3K to invest in a power conditioner, take a look at www.puritypower.com/powerbase01.html. ;-)Dan
Alfatone, happy to hear of your tympanic happiness. I'm well aware of what you're experiencing. Since my review I have changed all my power cords to and from my Eclipse. I use two Sonoran power cords from 2 dedicated outlets, and the icing on the cake: Two Harmonix X-DC Studio Masters from Eclipse to cdp and amp. Electric nirvana. peace, warren
I took Delivery of Jerry's finest 5 weeks ago, (240v version)Was it worth the wait!!! Oh yes and then some.
We don't have a great deal of choice when it comes to power thingy am a jigs here in the UK, just the usual suspects Shunyata Hydra/Russ Andrews/Loricraft efforts.
Man what a shock when you first plug the Eclipse in, (even from new) the Sound just took on a solidity/presence and texture I just never heard before, Dynamics are close to my heart, so anything that detracts from this is delt a blunt traumor!!! but this Eclipse is something, the openiness, and stage are huge, even in the resevered sense, yet never losing speed or drive, and enhancing the Groove & involvement aspects too. It does it all, without detracting from you, from YOUR sound, just more of everything. a superb product.
Expensive for sure, but arn't all those 'just so' things.
One item that will pay dividends, do experiment with input power leads, I found more than small differnices could be made, those tried Anaconda alpha/Valhalla/Electra Gliuide U/Khan SII/BMC whale supreme.
It's still running in too, a cracking product and a big thumbs up to Jerry. Over in the UK your products are 'doing the biz' One very happy customer. Alfatone
Just got my AUDIO MAGIC ECLIPSE. Went from ps audio power plant (quiet but kills your dynamics) to AUDIO MAGIC MATRIX and now with the ECLIPSE. The matrix was a major improvent (check out absolute sound review) ......especilly if as Warren points out digital is separated from analog on separate circuits. The ECLIPSE adds in spades to what the matrix did..... better dynamics, separation, air, depth width etc.....you name it!
Notes now seem to float and hover before dissapating in air...and the dynamics !.

Thank you Jerry at AUDIO MAGIC. No serious system should be without!
http://www.audio-magic.com/1pages/Stealth.html
Sounds great Warren, review coming soon from 6 Moons also.
Also seems they have new Stealth Triple X model for $1999 which better isolates digital from other outlets.
The price for Eclipse is way too high for me regardless of how great it works unfortunately. I still love how relatively simple/compact the AM Stealth system is with no noise or excessive heat and also no extra power consumption from regenerating the power etc.
BTW....time for you to take a little out of that audio budget and get digital camera, he he.