advice for my clear audio analogue upgrade path
---
Ok, I ready to "tighten up" and finalize my analogue front end.  Current set up.
1. Clear Audio Performance DC w/Clarify arm
2. Sound Smith Boheme Moving Iron high out put cart
3. Clear audio Basic + phono stage 

My path is to at some point move to Clear Audio Ovation table, Clear audio Balance + phono and a Sound Smith "The Voice" cart.  
If I do all this one step at a time I'm wondering what you all would knock off in order and WHY.

Cost:
1. Table up grade $3400
2. Phono stage $2100
3. Cart $1800-$2000

GO!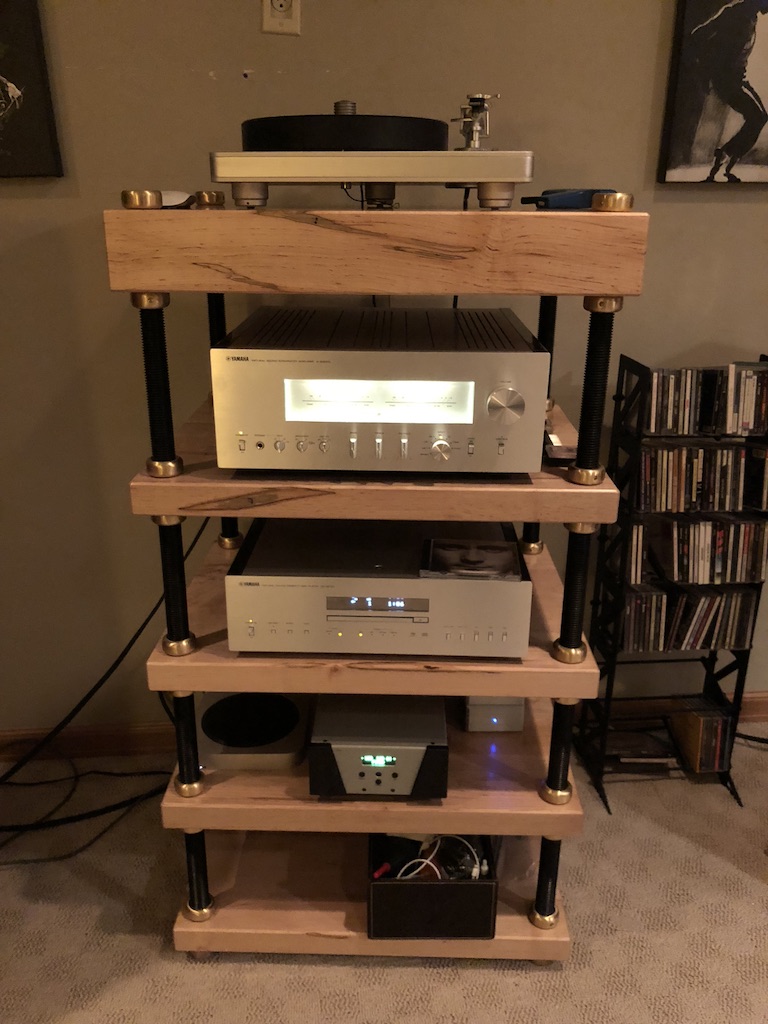 Showing 3 responses by joey54
I just recently compared the Performance DC, which I own, with the Ovation and the Ovation was dramatically better in every way. If I could afford it I would definitely buy one. Should you go that way I expect you would be very happy for a long time. I have never heard your cartridge though or your phono stage. My test was using the AMG Teatro cartridge and the Aesthetix Rhea phonostage. YMMV. Good Luck!