Acoustic Revive RR-77, 777, 888 Schumann Generator
---
Love to hear from anyone about their experience with these devices.  Long story short, I have an RR-77 in my room.  Bought it off Audiogon about ten years ago.  Every once in a while I look at it and think to myself "stooopid".  So I turn it off... then back on... then off... then back on.  Then I leave it on because what it does is wild.  And it does wildly good things to the sound in the room. I have it positioned above 5', and off to the side in the room.  It's like an ECU tune on your already high performance engine.  It's like buying a chocolate from a storefront in Brugge, rather than a Godiva from your local mall.  

I've read the threads.  Looked over posts and reviews on the interwebs.  It works and anyone who says it's snake oil... whatevs.

Anyone ever compare iterations of this device?  77 vs. 777 vs. 888?  Any discernible improvements?

I have not delved into any other AR devices.  Anything particularly noteworthy?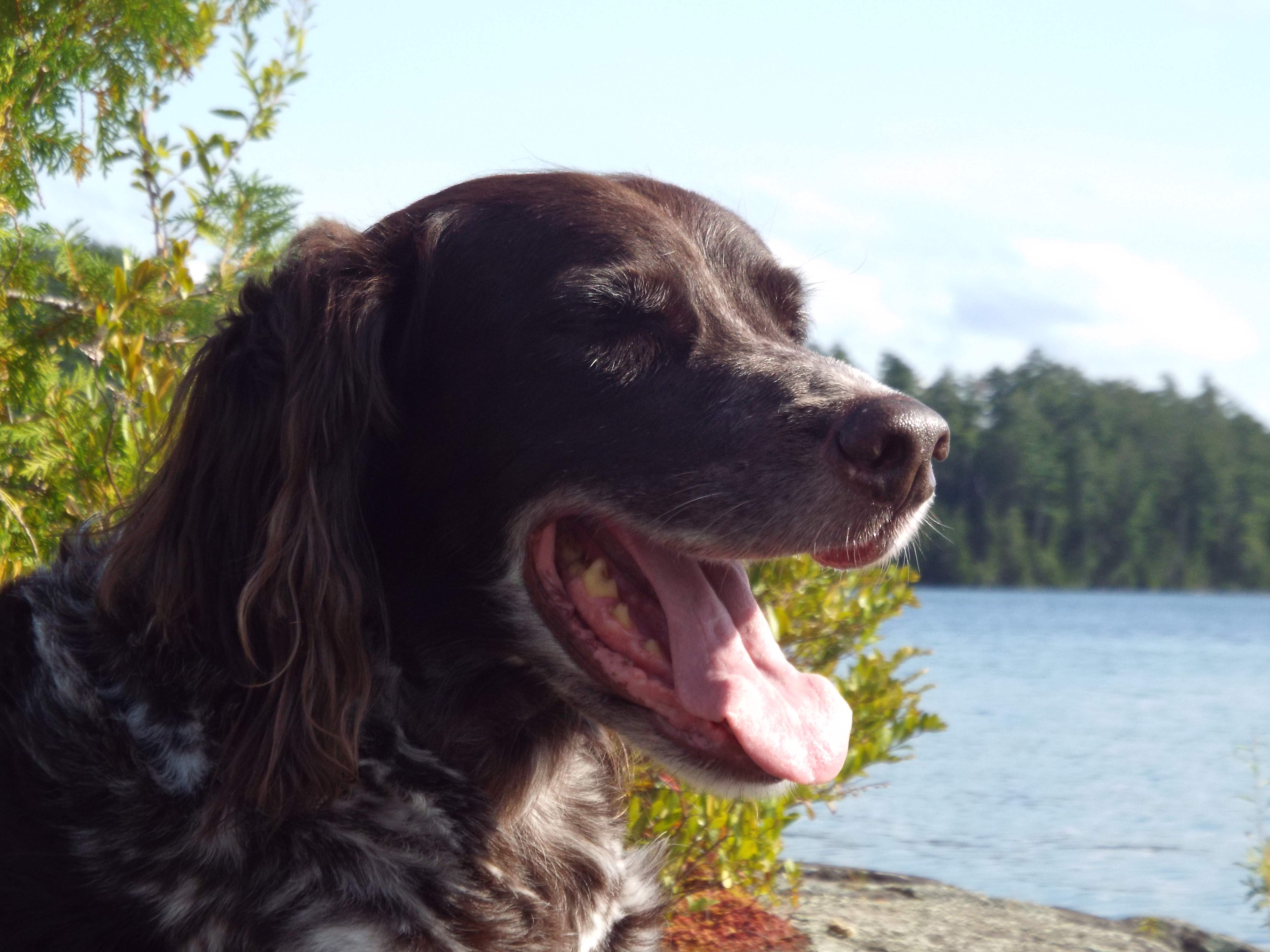 On the advice of member Mahgister, I purchased 2 units off of ebay about one year ago. Each one sits atop one of my speakers because that happened to be the recommended height. Yes, they have a definite sonic effect that is more than one dimensional, but simply put, it seems to remove some kind of subliminal noise within the music. The effect makes listening more relaxing and focused for me. I have not unplugged them since the day that I bought them.
The units that I bought are actually more powerful than the Acoustic Revive units. They were about $80.00 each. There are other units available for much less. 
There's a bunch of these on Amazon. They're on basic printed circuit boards from as little as $13. Nobsound has the same PCB with a little acrylic lid for $50. The Acoustic Revive has the same PCB inside a much nicer looking but still cheap plastic case, $450. (Ted Denny takes the cake at more than twice that. But I'm sure his has a bigger power supply. It certainly looks the part.) It sure looks to me like these are all the exact same thing with the only difference being the power supplies. They all have a circuit, looks like it generates the frequency signal which then goes through a very long winding circuit trace that functions as a sort of rudimentary transmitter or transducer. Depending on whether its electrical or acoustic waves I guess. Some are round, some are square, they use batteries, wall warts, USB, but its all the same at the end of the day.
So what's the deal with these things? I mean, besides they work. Too many reliable listeners saying they work to deny that. But what's the deal? Can I really get the $13 board and go swimming in the all-enveloping sound stage?
What say you, resident expert mahgister? I'm buying and trying whatever you recommend. A link would be nice. Will this one do?
https://www.ebay.com/itm/FM783-7-83HZ-Schumann-Wave-Ultra-low-Frequency-Pulse-Generator-Helping-Slee...
Millercarbon except for 3 more costly one i use 9 of these around my room in a connected grid with my "golden plate" on top of them....

They work for me....

i connect them to different size copper resonators grid and that improve greatly the audible effect.......

But my room is much different than your room....

My room is smaller, with a complex acoustical content, a different geometry, then you must experiment with these....

My system is not on the same level than yours but with all my embeddings controls it was transformed....Perhaps your system already very good and more than good, will not be transformed on the same level than mine with a grid of S.G.

You try 2 and report what you will hear....If you hear something positive for the cost it will be more than good....  :)

Buy at least 2, they are cheap, and try them at 5 feet high, experiment and report....

My best to you....
For whatever reason, I had overlooked that it was a Schumann device.  Or since I bought it so long ago it had slipped my mind and hadn't looked to see how many inexpensive units were on the market these days.  Just bought a couple inexpensive ones.  A supplemental one for the HiFi to see if that makes any more difference and one for the bedroom to see if it helps with sleep.  'Cuz I don't know about you, but I'm pretty stressed out.  Maybe I should buy one for my golf bag...
Got notified two delivered just now. Fast shipper, and almost a week earlier than expected. Will have to wait for when I get home tonight.  

These are the cheap ones, just the circuit board no power, for $10 each. They do come with their own USB cable. Got a couple USB chargers to power them, just need to find a board or something in the shop to mount them on, mostly to make them easier to position.  

Wherever it is they should go. Of that I have no idea, other than people saying 5 feet off the floor. But the FEQ gizmo Synergistic sells sits low on the floor- although the more expensive Atmosphere models are pretty tall. It sure is interesting how closely his description of FEQ sounds like a Schumann generator! Also interesting the FEQ has a 5v input, which just happens to be the exact same 5v all the eBay circuit boards use. Hmmmm.....  

And I found a review of the Acoustic Revive unit with interior photos showing the exact same circuit board as I just bought for $10. All these boards are the same or very similar, as far as I can tell. There's another one from Nobsound, also the same board but with acrylic stuck on top and bottom, for $50. 

So far it seems the $10 circuit board becomes $50 with acrylic, $400 with a plastic case (and wall wart power supply!), and $1k to $3500 with one of Ted's fancy shiny brushed anodized metal spikey ground-plane iPad controllable tower thingamajigs. Can you feel the sarcasm? ;) I'm sure he figured out some cool way of timing the pulses, shifting the frequency or power, added a quantum flux capacitor or something to be worth all that money. I mean that. I kid, but that is one clever dude. Has he figured out the ultimate packaging marketing formula? Or is it something more? Or something else?? 

Who knows? But having spent more than a little time digging around trying to figure out what the hayek is a Schumann generator it sure is funny so many are the same darn board. T-minus 4 hours to find out what if anything I got for my ten bucks.

In my room even these toys gives me audible positive effects, i improve them by connecting them in a grid and using my "golden plate" on them...

Your post remind me of those who speak about acoustic treatment using many thousand dollars of materials... I use homemade no cost materials, homemade absorber, diffuser, reflectors, and resonators, and at the end i succeed to have top audio experience for peanuts...

Listen with your ears and experiment.... The sound waves will not know the price you have paid for your materials and devices controls and will act nevermind the price in a positive way or not.... Your ears will dictate the road to take one day at a time....

Simple....
Listen with your ears and experiment.... The sound waves will not know the price you have paid for your materials and devices controls and will act nevermind the price in a positive way or not...

That's for sure. Professionally made often times does work a lot better. But also a lot of times its surprising how much improvement there is to be had from really cheap alternatives. Springs, just plain old ordinary springs, are surprisingly effective. Townshend Pods are so much better they're in another league. But so is the price. You get what you pay for. Which is not always true. But that's another subject for another day.
So the cheap circuit boards came last night. About the size of a pack of cigarettes, only half as thick, they sure don't look like much. Took a couple boards from the shop, used a rubber band to hold them on there, plugged one in. Blue lights. No sound. Zero. Just the blue lights. Leaned them up against the side walls about a foot behind me and pointing straight out into the room. Unplugged.
Played some music. Plugged one in. Right away noticed a smoother more natural sound. Hmmm.... unplugged, brittle hard edge. Funny, never noticed that before. Sounded pretty good before. Now sounds kinda flat. Plugged it back in. Sure enough, way better, more depth too. Crazy!
Plugged the second one in. Wow. The front of the presentation has moved forward to where it seems in front of the speakers. Not the whole stage. Just the front. The back extends even deeper than before. Forward can be bad, like aggressive in your face. This isn't aggressive at all. More like closer than forward.
Everyone who hears my system winds up complimenting the imaging. Its even better with the Schumann generators. Especially the sense of space, the size and acoustic space of the venue is a lot easier to hear. There's a smooth natural sense of ease, which was already quite good but now is even better. If I start to think something is missing, unplugging proves yes indeed something is missing- an overlay of gritty tizzy glare that might once have been mistaken for detail or extension but now turns out to have been noise. Like a whole layer of white noise has been removed. Something like that.
mahgister, you are running 9? This is only two. I'm ordering more!
I run a connected grid of 12.....With my mini " golden plate" on all of them with herkimer diamonds or tourmaline to balance the sound ….😊

The sound dont comes from my speakers and fills all my room ....Without any embeddings controls i remember the first time i listen to my actual dac, speakers and amplifier and i was not moved at all, i was thinking about upgrading 2 years ago without the money to do so...My journey begins there with good electronic components but with my unsatisfaction with them....But most of the times upgrading is not the solution and anyway not all of us can bought costly products.... The solution is : never upgrade without embedding everything before....

I prove to myself that it is not the money invested that makes audio experience good but the listening experiments and low cost materials and devices.....The difference between low cost but good electronic components and very costly one is not so great or different after the embeddings rightful controls implementation....For sure my speakers so good they are are not on the same level than your Tekton....But i can live with mine now.....Not bad for 50 dollars used speakers....😛

My Schumann generators grid is connected to my resonators grid by thin copper cable...

This is my main active acoustical control device.... these 2 connected grids...

i also use passive materials for absorption or reflection and diffusion in passive acoustical treatment.... I implemented each one, one at a time, by listening experiments on many months period....

When the 3 embeddings are controlled in some way any audio system is transformed on another level....The 3 embeddings are all important but the acoustical embedding is the more spectacular.....
At Mahgister's suggestion, I added two Schumann generators about a year ago. They are supposed to affect the listener, not the sound. I do notice a "settled" atmosphere in my room that takes on a level of higher tension when I turn them off. I also noticed sonic improvements but am hesitant to attribute it to the generators.If it's better, who cares?!

Denverfred if you put a piece of shungite on the caps of the S.G. or a piece of quartz, you will feel that the audible effect would be more compressed with the shungite and with more air and refine highs with the quartz, this experiment eliminate the subjective placebo feeling or the physiological only effect....

Shungite will always compress the sound relatively to quartz and quartz will always put some air relatively to shungite or tourmaline will decompress the sound but not like quartz, in his own distinctive way anywhere you will put it anyway... The relative compression or the decompression are not always negative or positive in itself.... The negative or positive effect will be relative to the state of your audio system in your house and room....Then it is very important to balance one effect with another to compensate for a negative direction by one or the other.... Listening experiments dictate to me the way.... It is very simple anyway even if it appear complicate, it is not at all.... Ears will guide you without any irreversible error....

My "golden plate" are made with a shungite plate+copper tape on external side .... I put a small shungite plate+ copper tape on the S.G. caps with an herkimer diamond ( powerful kind of quartz) precisely to BALANCE these 2 effects one with another for a more naturalness of the timbre.....Sometimes i use tourmaline instead of Herkimer....

My grid of eleven S.G. is linked by cable to my resonators grids....This is my main ACTIVE but non computerized acoustical controls....The effects are not small with these 2 grids.... They completely transform the room acoustic....More than only refective, absorbent materials or diffusive passive devices....That i use also for sure....

Acoustic of small room is more than meet the eyes....😊


In history acoustical creation of listening hall is very old......Greek theater for example, or medieval monastery....But for small audio room the rules are a bit more complex, especially with a varied content and with an irregular topology and irregular geometry....

My best to you....
With more listening, the effect of these things really is amazing. There's a sense of realism that is in some ways very similar to a lot of other things. Some of which I am unfortunately not yet free to tell anyone about. In terms of what I can though these Schumann cards are similar to HFT or ECT, but more liquid like Green Dream PHT, yet more palpably 3D than any of them.

As for how it works, its EM not acoustic. By all normal understanding the last thing you would want to do is add some EMI or RFI, which these do both. The EM is the intended low frequency Schumann wave. But each board also has IC chips so there's the inevitable EMI and RFI from that. All of which on paper is no good. Yet it sounds better. A lot better. No doubt about it.  

Incidentally, the great majority of what's out there talks about this as if its one precise frequency. Which it most certainly is not. Realize what we are talking about here is a resonance created by the dimensions of the Earth, its atmosphere and magnetic fields. Essentially what happens is electric discharges from things like lightning are trapped travel around this layer, going round and round as they dissipate over time. Its exactly like hitting a bell causing it to ring. Well, the bell has a fundamental resonance but it also has a lot of overtones, harmonics, a whole series of frequencies at which it oscillates.  

The same is true here and what makes it especially fascinating is when you look at brain wave patterns they all fall within the same range as these Schumann resonances.

There are even research papers documenting improved blood pressure and other benefits, in line with a big selling point being improved sleep, etc. (Put one by the bed at night, why not? Jury's still out on that one.) 

This is to address the point that it improves sound by improving mood, or something to that effect. In that case then it should improve hearing of all sounds. Well, the sound is really only different with music. I don't notice any difference in sound in my bedroom, or in my listening room, other than when playing music.

Therefore it seems to me the effect is on the electronics. The system electronics. This actually is in agreement with Ted saying it works better with his UEF technology. Which just because its good marketing doesn't mean it can't also be true.

Would be real interesting to compare this with FEQ. I suspect what Ted has done is take the basic tech and tweak to get more out of it. Whatever "it" may be!



 

As for how it works, its EM not acoustic.
I think it is the 2, the EM field modify the acoustical setting of the room and not only the physiology of perception...But your remark about the brain waves and the range of resonance of the S.G. seems very truthful to me and a relatively recognized fact...But it is not only like i said that the S.G. are affecting the human physiology but the room acoustic also because if you put on the S. G. a shungite plate or a quartz the effect are very different....And these changes are not pick by the brain directly but through the acoustical changed properties of the room....Then the S. G. change the physiology of perception but the acoustical space also....
Keep in mind that mine work in an interconneted grid with very thin copper cable, connected also to a varied grid of resonators of different size and different materials on the main caps, these materials (shungite and quartz or tourmaline) modify the audible effect in opposite direction, for example, amongst other effects, compressive or decompressive action with a positive or a negative impact...Balancing shungite and quartz gives the best timbre perception....
the modified and interconnected S.G. then does not change only imaging and soundstage but also timbre perception.... And timbre is not undertood in term only of pure frequencies but with other factors linked to the acoustical setttings of the room ( the spectral enveloppe  but also the time enveloppe)....
The general impact of my grids is so great that there is absolutely no relation between my audio system S.Q. before and after....
Mahgister,
Since you were so right about this the first time, today I ordered Shungite plates and Herkimer crystals for my SG's.
Remember to buy copper tape for the external side of the shungite small plate ( i use mini shungite plate for phone protection from Russia) it is what i called "golden plate" in my thread....
I use the big "golden plates" to controls the level of noise in my house electrical grid also....It is the main device for my electrical embedding control....Ratio quality control/price is very good compared to the competition.... 😊
Accounting for the actual state of your audio system by listening experiments, you can also use tourmaline, it will work differently than Herkimer diamond ( a kind of powerful quartz) and even some other stones like banded agate etc....It is a way to balanced the audible effect to reach the more naturalness of timbre perception possible....But if you begins the best thing is balancing golden plate with Herkimer or tourmaline....
But each board also has IC chips so there's the inevitable EMI and RFI from that.
i forgot to say that adding my golden plate to the S.G. was motivated in the first place by their capacity to decrease the noise level like i was using them already in my house electrical grid to begins with...
But i discover that adding also herkimer diamond or tourmaline to the "golden plate" not only decreased noise level but changed the timbre perception and not only the imaging or the soundstage....After that i discover that they work more powerfully interconnected not only with stones but with my resonators grids...
It is this way that i add to passive material acoustical controls (reflective,absorbing or diffusive devices)
what i called an active non computerized device for acoustical control: the grid of S.G. interconnected with the grid of resonators....
Remember that all electronical devices that are sold for line treatment or electrical control, power conditioner and other device add a noise of their own because they add electronical component to the chain and they are costly... it is always a trade-off...

My "golden plate" cost peanuts and are passive material....

The ratio quality/ price is then over the roof for me....It makes no point for me now to add costly pulse generator for example....

Audiophile experience is NOT necessarily costly, this is my main revelation.....😊

People want to pay 10,000 dollars for a new dac without even controlling the mechanical, electrical, and acoustical embeddings of their actual audio system...

Upgrading is not the solution most of the times or at least for most of us no so rich people.....Embedding rightfully is....😎
No ....:)

They are synchronized by copper cable in ONE grid connected also by cables to my resonators grid....😊

I own 2 that are with their power supply slightly costly (20 dollars), one more costly but USB (50 dollars) and 8 at 10 dollars USB powered....Then 11 in all.... The costly are not really better than the cheaper one, the difference come more with my modification.... And their synchronisation with themselves and with the resonator grids...

My wife think i am nut except when she listen to the sound and she is not an audiophile at all....She is very pleased that i vouch to not buying any costlier component for upgrading, there is no point anymore....I can live with my audio system now....

I called the S.G. an active acoustical control device...

I use also passive cheap material, for absorbing surface, or creating more reflecting one, or using some homemade diffusive device... They are passive materials...

The S.G. grid is active because electrically powered and interconnected also with copper bowls resonators or small one in a grid...

The passive materials and the active S.G. grid are my 2 main acoustical embedding controls... Acoustical control is one of the main key to S.Q not upgrading most of the times...

In general people have no idea what level the audio system they already have can achieve, this was my case 2 years ago and without money how to upgrade?

My solution was a triple rightful controlled embedding, vibration, noise, and acoustic.... 😊😊

No more marketting hyping tentation for me, and the fun linked to my listening experiments was the cake icing..

Anyway when the jazz orchestra is standing in the room it is enough....Better components exist but diminishing returns exist also...I listen music and even my classsical favorites now, symphonies or chamber music or choir music with delight...It is difficult to listen complex music when the sound is not very good and all details and naturalness of timbre are lost ....

My main reason to inhabit audio thread years ago was my dream of audiophile experience.... with the time passing i decide to experiment with peanuts cost materials and with each month i was discovering things.... At the end it was clear for me that no upgrade can replace the three embeddings controls.... And if some upgrade can by miracle, the cost is out of the reach of most anyway...

Now my main reason to inhabit audio thread is giving hope to those who cannot afford costly gear and dont know how to rise the S.Q. level at minimal cost....

I read no more except by curiosity, for example the Tekton design excite my curiosity but i cannot afford it.... Same thing for Berning amplifier....But happily my audio system is so good that upgrading dont bother me really now....I dont even listen to my 6 pairs of headphones now because they sound less good, less natural and even less detailed than my speakers....I owned electrodynamic, electroacoustic, and magneplanar headphones...Even modified they are no more interesting....7 years ago i was thinking that only headphones could gives me audiophile experience at a lesser cost....It was not true  :) At this time i had no idea about the 3 embeddings controls for my speakers...

 I will be happy if i can help some with my suggestions thats all....
Hi Mahgister,
I happen to have copper tape that has adhesive on one side, because I make stained glass panels as a hobby. When you say to put the tape on the external (up side) of the Shungite plate, how much, and for what purpose? Should I use some to adhere the Shungite to the acrylic case of the SG, or between the Shungite and the Herkimer crystal? 
Use shungite first without copper then listen...The sound may be too compressed... For correction adding the copper tape and the tourmaline stone or the herkimer quartz will do a better job...

Shungite alone tough very powerful beneficial material for audio improvement can work in a too much compressive manner... The use of stones and crystals and copper will compensate and balance the effect... 

Because of this compressive action it is not advise by me to put the golden plate directly touching the amplifier and in some case not also directly on the dac but near it on the cable connector it is ok...It work better on power supply, routers, central electrical panel, electrical meter box, phone box, power conditioner and even behind the speakers electronics (outside the speakers will do near the cables)...  

You must put copper tape on the external side of the application ( for example the shungite side always touching the surface of the objet, the caps of the S.G. for example) you put the herkimer crystal beside the golden plate or on it.... You must listen to determine the best audible effect and the better location for your system... the herkimer directly on the cap of the S.G. will work more in increasing the clarity but on the golden plate (shungite+copper tape) it will work with a more balancing effect on the shungite... You decide by listening experiments...

One step at a time the listening experiments can add incrementally one notch of improvement each time and will dictate to you the right way for your particular room, audio system, and hearing ability....

One sheet thick of copper tape is enough...
You know Mahgister, I've read after you now for over three months.
At first I though this is a strange person, I kept asking myself what the heck are embeddings? I asked you a few time, in my snarky fashion.

I want to say openly, your a pretty interesting fella.  You are the true definition of an Audiophiler.  A tinkers Titan! I thought I need to be open minded and go into complete sponge mode.  What is sponge mode?

Well the music is very low and classical, and I don't stop reading until I drop. This can go on for months sometimes... It also heals my ears. They have been acting up a bit.  I'm of the opinion NOW there is just some bad signals flying around, all the time and everywhere. Call it what you will, but I can look to see how many WIFI routers are in range, I'm almost nullified.

I think a lot of our ability to hear is affected by every day exposure to sub and ultra sonic sound, WiFi, pure sound pollution, and due diligence in health care, for Ears Nose and throat in particular.

I'm collecting things and have been for years, now it's time to put them to work.  I honestly think I'm gonna go for a completely shielded room.
Radon shielding, over head power line shielding, WIFI shielding and shut down when not in use, EVERYTHING... No cell phones on my body. All the steel is salagen in my body NOW.. that helps..Titanium and stainless steel were removed, I had reactions to both, mainly anemia.

I think what's in you, and outside affects a lot more than we think. I'm very interested in WHY these gadgets work but more important to me is cause and effect, long term... I'm looking for better health through music and the tinkering there of...  There may be a health benefit causing the effect..everyone is speaking of..

I can't name the number of times I've walked in a room and walked right back out... No idea why. Hair standing straight up on the back of my neck..

Any way 22 cents worth..

Regards
Basic living by the sea shore. 7.8x hz pulse tone.. You must be able to feel it.. Has anyone heard of the why people only work so many min in a water gen plant.... or in the super structure of a 110,000 hp 2 stroke diesel, 3 stories high. THAT sound will grind you to pieces. Actually in puff suits, to help dampen you body exposure... The SPL must be miniscule. Are they like a transducer, that pulses? So you could mount them on and entire wall (s) ceiling and floor? I'm not understanding the effect. Is that a magic number, for canceling something out? Or a tone that makes us think sea shore?

Regards
oldhvymec,
I can understand your curiosity, as I was really fascinated at first too about how SG's worked and why. I still am of course because I really don't understand why they work, just that they do. 
When it is pluged in, you can hold it and feel nothing, and put it up to your ear and feel nothing, and yet the effect on your perception of music being played is immediately noticeable. Why don't you try a couple? I would be interested to see what you think.
I'm considering getting one for the bedroom to see if it really has an effect on my sleep.
My dear friends here, i must say something very clearly: i dont know HOW exactly my main devices work in function of precise law of physics...

And anyway many engineers, which applied the laws they know, sometimes dont know either...

The majority of people read reviews, about the new technical design of the day, for example the Berning ZOTL technology that interest me very much, but majority of people cannot understand the way the ZOTL technology function in contrast with many other tubes technology.... They bought with confidence in the designer and in the reviews and they pay....

I am like all these people, except for one point, i could not afford what i really want to upgrade to at these times, then i have only one last choice to upgrade my audio system without buying anything, and this was improvise my own solutions with low cost materials and homemade devices, very simple one...For these trying set of experiments with some unorthodox materials sometimes ,one thing was very important: listening experiments... No reviewer was necessary, only my ears and trust in them to reach my heaven and finally erasing my unsatisfaction...

The fact is that i have succeed to my satisfaction with many experiments, some crazy, that are described in my thread about "miracles in audio"...My real journey begins 7 years ago to choose the right electronic components for me.... It takes 5 years of trials and errors.... I succeed partally.... I was not completely pleased with the end result, even if i have known and even if i knew after my thousand hours of reading that my audio system was indeed very well choosen: Sansui Au 7700, Mission Cyrus 781 speakers, Dac NOS Starting point systems TDA 1943, but anyway something was missing in the sound, in fact many aspect of the sound were missing or lacking...WHY ? These components were very good i knew that.... Then WHY?


In the last 2 years i discover that the main KEY factor in the audio life in not only and mainly the wise necessary choice of some electronic components, and there exist plenty good one to choose if your inform ourselves anyway... Then it was not the choice of the electronic component the main factor of satisfaction after all..


The key thing was HOW to EMBED the choosen audio system in all the mechanical dimension.... In this dimension all vibrate and are resonant... How to control that in some measure? It was particularly important for me because my speakers are on my desk with the amp and the dac....It takes me 3 steps to solve that to my satisfaction : the multi layered sandwiches of different materials, the damping loading of my speakers, and the righful use of  fine tuned compression of springs....

I realize after studying that the electrical grid not only of the audio system, not only of the room but also of the house produce a too high noise floor, and  then the S.Q. was evidently attacked by noise pollution...How to care of that without money? I succeed by devising my "golden plates"...

I realized by trials and errors the impact the room acoustic has on my impression of the sound, i realized that the acoustic of a room is more important that even the design of most speakers if they are well designed already to begins with....No affordable speakers can sound good in a bad room....No speakers beat the room....

To be understood clearly i called these 3 dimensions where any audio system is immersed, worked through, and sing, the EMBEDDINGS of the audio system...

I devise step by step my listening experiments, in these 3 dimensions, the simplest one was the mechanical dimension... The electrical grid dimension was more difficult but by a stream of luck i devise the right product to do partially but successfully the right thing... This was my "golden plates"...

For the acoustic dimension the experiments were longer and more complex.... I use passive materials and active devices, interconnected together, step by step, the main active devices was the modified cheap chinese S.G.all interconnected with a resonators grid...I will not go to all details here it is in my thread....

At the end after the 3 embeddings of my audio system were partially solved at my satisfaction, i say partially because i dont doubt that there exist better solutions than mine, but not cheaper one tough, i was flabbergasted by the final results.... There was no comparison between the same audio system before my embeddings controls implementation and after...

I then concluded with my audiophile law: Dont upgrade anything before everything is rightfully embedded in the mechanical, electrical,and acoustical dimensions where the audio system is living, is immersed and interconnected also....

Like i said a bunch of costly " tweaks" is not a method of listening experiments....Then i created the expression "embeddings controls devices" to be clearly understood about my point and distance myself of the disparate costly products called "tweaks"... Some are good but i cannot afford them anyway...My goal was to create myself my own products and give to others the motivation to do so, it is simple, fun and takes only time no big money and they worked for me then why not....

Then before judging , experiment and try.... Dont wait for scientific explanation they dont always exist and if they exist they are not always known by most anyway....

When you own the right electronic component after a well done study of all reviews the only guide are no more the electronic engineer or the marketting, it is your own ears with which you will reach the destination...

My best to all....
I have many of these. Started with some of the $10 ones.
Initially two in the lounge with music.
Tried on a bunch of different music.
Hard to pinpoint what the difference is.
More authority to the music; a tighter grip.
A little more depth as well."

Then progressed to the Chartres Mk3
Chartres SE 4
Chartres Mk.V
from Jerichojason on EBay (David in Indonesia).

Have the MkV and SE 4 with my stereo.
The two Mk3s are in my classroom, as well as the two cheapies.


I have recently read up on a Device that is offering a similar function.

I own a device from the producer and was reading up on it, as the latest guise, when visiting the reports,
the Shumann Generator that had been recently produced by the designer was to become a new subject as a reported on device.
Both sets of reports from two different forums are with similar content,
being that there are changes to be perceived that are worthy of being maintained.
  
I am a doubter about the reports on the usage, as a read it is intriguing and I am on the fence about going down such a route.
As a subject, it is one that I seem to take the time to follow and absorb the different experiences being had, so it might be that I become a user of such a device.
As in all thing HiFi these devices are available at a large variation in purchase prices, knowing at what cost to Step On to the experience is to be understood.
 
If any body is interested the Device I was reading up on is Produced
in Germany by the Mr Nixie Brand.  
Having used two of them for months now, I wouldn't describe the effect as just one frequency extension or depth of image, although those seem improved. For me, it is as if the music suddenly became more organized, and something "busy" in the music disappeared, leaving a natural flow, and exposing rhythms that I hadn't noticed before.