3 Outputs to Bi-Amp
---
I am looking for a great sounding Tube Pre-Amp with 3 outputs. I would like to Bi-Amp as I have 2 Krell Duo 300XD's and still need to feed a powered sub. Currently I have a BAT VX-32SE that has 1 set of Balanced and 1 set of RCA outs. Presently I am bi-wiring from 1 amp to a set of KEF 207's.
Does anyone have a pre-amp recommendation that sounds as good or better than the BAT VK32SE but also has 3 sets of outputs? At least 2 balanced and 1 RCA?
Well if they are balanced cables, no need to get to crazy, I had some made, I made some, I bought some pro cable Ys, LOL they all sounded the same. I just made sure the XLR ends were copper and the conductors were OCC/PTFE. Mine had all double screws and they were copper too. NO SOLDER. 22.00 each a while back.
They were 300.00 in the states. They were assembled in the states, the material were all from other countries.. Not one stitch of a difference between the 12.00 pro, 22.00 Chinese made cable or the 300.00 US audiophile Y. The Chinese made one was the prettiest one.. Night and day better looking too. The mom and pop cable makers in China are just like here, just a lot less money.. Sure a lot of pride in their work.. The two I deal with anyways.. A few years now..
There is one issue. The dog glows in the dark, something about reactor cable or something weird. They bought surplus cable from Chernobyl Russia, they had a fire sale. Great prices though..:-) I told the dog to stay away from the stereo stuff. The rabbit listens.. He's no dumb bunny, He's a Smart Bunny.
I got the idea about Y splitters from the rabbit, see for yourself.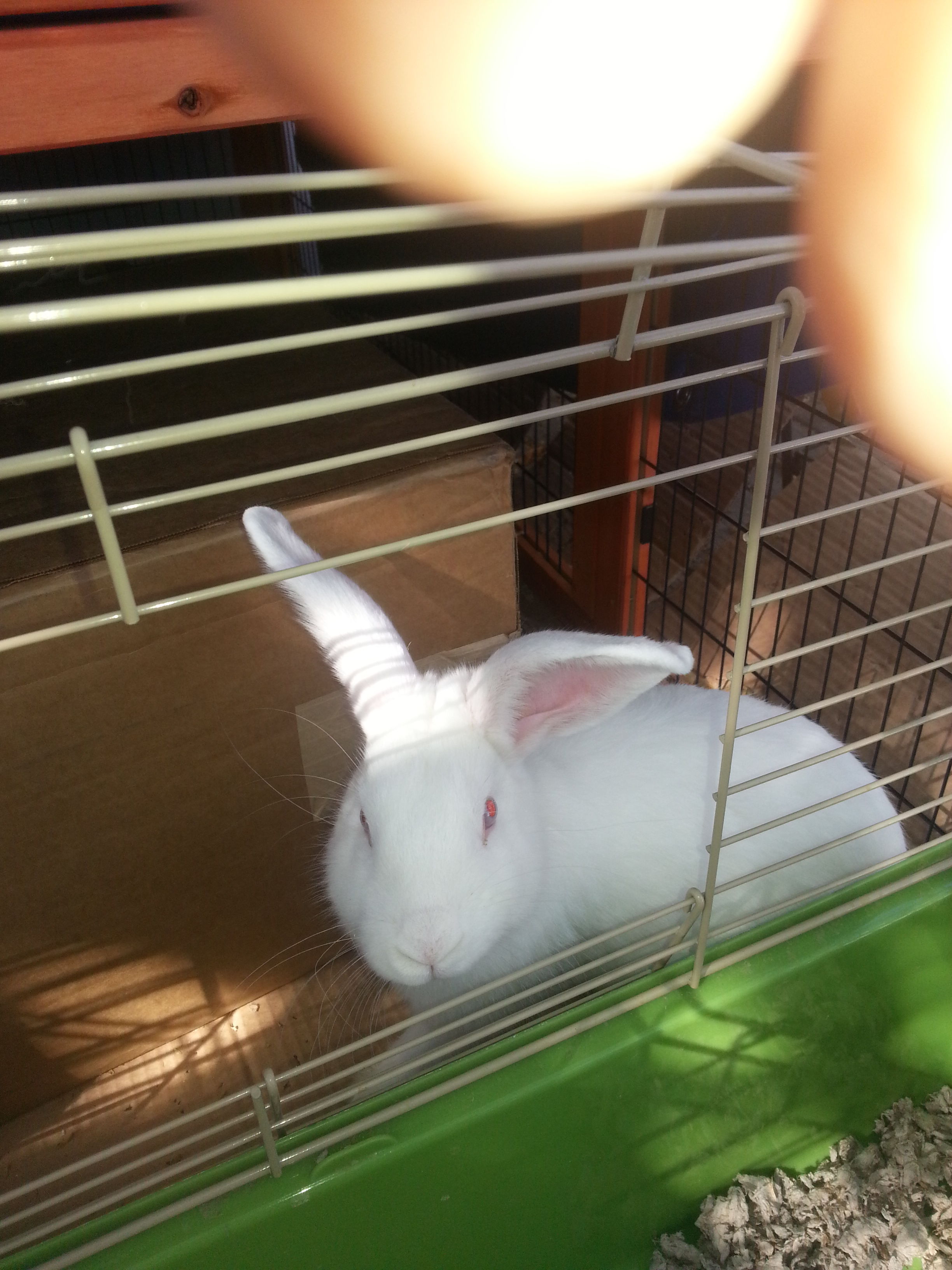 Look like splitters to me..
Rabbit is smart. He's really into stereos too, look at those ears, what else could he be into. The high jump? The LONG jump? :-)
Regards
EAR-Yoshino 868, either L (line stage only) or PL (phono and line stages), both using 7DJ8 tubes, two in the line stage, two in the phono. Four pair of outputs, two true balanced (adhering to AES48 pin designation on XLR's)---the balancing accomplished via designer Tim de Paravicini's very well-regarded transformers, and two unbalanced (RCA's, of course). Very solidly constructed (20 lbs.), great sound. 
enjoyhifi on Ebay look and ask. I have another one. I've Never had a problem with any of their cables in any way. 4-14 day. 5-6 days average. Yes those are real prices.. Quantity discount's and ask if you want something different.
They are better than eatin' bugs.
Regards